A Better Me Counselling Services
Life does not always follow an easy, uncomplicated path. For most of us (myself included) life takes us through many twists and turns. While we can often navigate life's twists and turns on our own, sometimes we get stuck and need guidance and support. This is where I come in.
I have worked for six years as an Employment Consultant and Job Coach for individuals who self-identified as having mental illness and/or a physical disability. It was in this role that I realized how amazing and resilient people can be! It was also in this role that I began to see the connections between unemployment, disability, and declining mental health.
I wanted to be able to serve my clients in a greater capacity, and so I returned to school to complete my Master of Arts in Counselling Psychology Degree from Yorkville University.
I opened my private practice in April of 2021. A few months later, I started the EMDR Basic Training course. I eagerly started using EMDR with my existing clients and witnessed some amazing results! People who had been troubled by distressing memories of the past (events which happened years or even decades before) were experiencing rapid symptom relief; greater than what I had seen previously through standard talk-therapy. I quickly knew that EMDR was going to be one of my primary therapeutic approaches and I became an EMDR Certified Therapist in January of 2023.
Treatment Approaches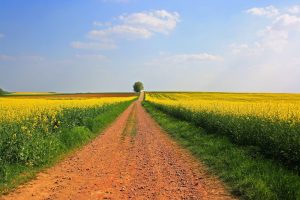 I base my treatment approach on your unique needs. I primarily use a combination of Cognitive Behaviour Therapy (CBT) and Motivational Interviewing to help you become aware of, and work towards changing negative thinking patterns that are maintaining your symptoms. The combination of these two approaches allows me to work collaboratively alongside you where you bring your self-knowledge, and I add my experience and skills. Together, we build a plan for therapy that is individualized and targeted towards helping you achieve your personal wellness goals.
CBT is a structured form of therapy which requires active participation and involvement on your part. Sessions will often involve the use of worksheets and handouts. To enhance learning from sessions and to help you build skills and confidence outside of therapy, "homework" activities are collaboratively developed and worked on by you outside of session.
Supportive (less structured) therapy is available for those who are seeking comfort and support, but who are not interested in working towards specific goals outside of session. Career counselling, including the administration and interpretation of the Strong Interest Inventory, is available for those needing clarification on their career interests.
"What lies behind us and what lies before us are tiny matters compared to what lies within us."

– Ralph Waldo Emerson
Education & Credentials:
License #: 009751
License State: Ontario
Practicing Since: 2020
Credentials: MACP, Registered Psychotherapist, Certified Career Development Practitioner, Certified Clinical Trauma Professional – Level II
Education & Training:
2022 – EMDRIA Virtual Conference (18 hours)
2022 – EMDR Canada Annual Conference (18 hours)
2022 – EMDR Therapy Basic Training (50 hour EMDRIA approved program through Three Rivers Training Center)
2021 – Master of Arts in Counselling Psychology (Yorkville University)
2021 – DBT: Informed Practice (36 hour course – Adler Graduate Professional School)
2021 – Exposure & Response Prevention (12 hour workshop – The Knowledge Tree)
2021 – Discrete Trauma Treatment: Hypno-counting with Memory Reconsolidation (7 hour workshop – The Knowledge Tree)
2021 – Certified Clinical Trauma Specialist Individual (Trauma Institute International)
2021 – Motivational Interviewing (Adler Graduate Professional School)
2020 – Mindfulness Based Stress Reduction (8 week program – Mindful Leader)
2020 – Advanced CBT with Mental Health and Addictions (36 hour course – Adler Graduate Professional School)
2011 – Post Graduate Certificate – Career Development Practitioner (Conestoga College)
2004 – B.A. Psychology & Criminology (University of Windsor)

Professional Memberships:

Clinical Member of the Ontario Society of Registered Psychotherapists
Professional Member of EMDR Canada
Professional Member of EMDR International Association